Heeeeeeeeeeeeeeeey Lyla....
Published Wednesday, March 30, 2005 by Crystal Gallagher |
E-mail this post

---


Oh, the Oasis song is terrible, isn't it? Simply dreadful.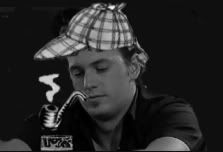 Detective Stu, since you did such a great job tracking down Michael, do you think you could find where Noel put the good songs next?