Did You Miss Me?:
Published Wednesday, March 30, 2005 by About the Author |
E-mail this post

---
Keen-eyed viewers well have noticed I've not posted an awful lot here at Crystal's Love Pavilion for a few days. This is because my internet is fucked and won't let me sign in I'm still reeling from this soundbite: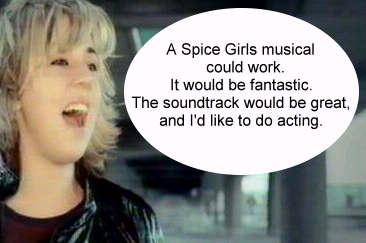 I'm not sure in what context she said it - because God, and everybody else in this universe, knows Mel C has done her fair share of griping about the World's Greatest Girl Band's back catalogue - and there's part of me hopes she was being sarcastic, so that I won't have to admit that Mel C was responsible for the World's Greatest Idea EVER.

And that, as they say, is that.