Thanks Joel, Again
Published Tuesday, February 22, 2005 by Crystal Gallagher |
E-mail this post

---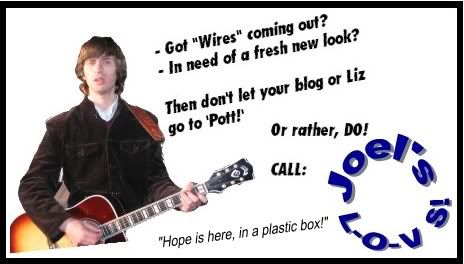 Joel sure has been busy! Two L-O-Vs in two days!

I'm sorry about my little tantrum before, and promises/threats of a New Love Pavilion. (Though Film Review might stay).

After a jolly good time browsing through my old Photobucket account, I remembered all the fun we used to have! Top Secret Oasis Week! That was so awesome. I had to put the old logo up for it. Also, I LOVE the new sidebar. It almost brings a tear to my eye.