Lost In Space:
Published Saturday, February 05, 2005 by About the Author |
E-mail this post

---
Since Crystal is apparently lost in space, now is as good a time as any for me to make a belated list of my top five albums of 2004 without being laughed right off of the internet (although I get the feeling Commander Chris will speed by on a high speed hoverboard to make a sudden rush of ammendments to my post).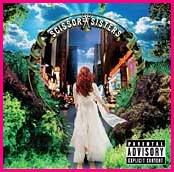 1. Scissor Sisters, Scissor Sisters - I can remember making a post about this album when I first bought it, saying it was derivative, 'ironic' nonsense, fancy dress comedy dressed up as pop music. I've probably gone back and deleted it now. The Scissor Sisters are one of very few bands around at the moment who really, truly understand what pop is about and how it works. It really is their first Greatest Hits collection.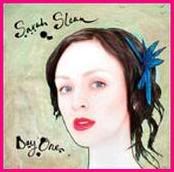 2. Sarah Slean, Day One - like Rufus Wainwright in a fairy costume with a pop sensibility to match her outrageously camp stage persona. Pop as it should be done.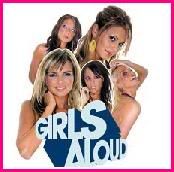 3. Girls Aloud, What Will The Neighbours Say? - you can keep your guerilla gigs (no one is that desperate for publicity, surely?) and your never-played copy of A Grand Don't Come For Free; What Will The Neighbours Say? is the sound of young Britain. Even if Nadine does look like a drag queen on the cover.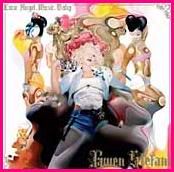 4. Gwen Stefani, Love, Angel, Music, Baby - a controversial placing, I'm sure, but I stand by Rock Steady being a far more cohesive album; with The Solo Album, the rule seems to be that when it's good, it's very, very good, when it's bad, it's 'Long Way To Go' feat. Andre 3000.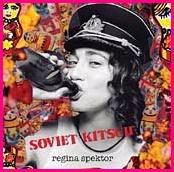 5. Regina Spektor, Soviet Kitsch - a friend of The Strokes with a voice like cutting glass and an album which sounds as if it was recorded in the back of a ute hurtling down to Yabbie Creek, I should hate Regina Spektor (we won't even mention those Tori Amos comparisons). But she's good. Very good. And wears bonny frocks and looks nice.