The Right Prescription With Dr Karl Kennedy
Published Thursday, February 03, 2005 by Crystal Gallagher |
E-mail this post

---
Join us for this new segment where Dr Karl instructs us all on how to receive a dose of your own medicine!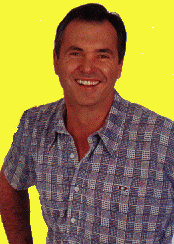 Dr Karl's Right Prescription

"Well I've given myself a check up and the diagnosis is in - I am a sad old fool. Last night was brilliant for viewers but tragic for myself, as I had to deal with the jealousy of my partner Izzy flirting with someone younger than myself. I just DON'T KNOW WHAT I HAVE DONE TO DESERVE THIS.

As I was leaving the Bishop's after a friendly chat about Izzy's Band Aid 4 single, I overheard David saying 'that's ironic - Karl questioning someone else's musical abilities'.

Two points:

1. The Right Prescription were a brilliant band
2. The towering ironies were still to come

If Izzy ends up leaving me for that no-good Paul Robinson (who is a CHEAT & a LIAR as I keep telling people WHY DON'T YOU LISTEN) it will just be proof that there is no justice in this world. I hate tasting my own medicine.

Let's just hope I can pull myself together tonight to take Stu's bandages off to see if he's still blind. Bad luck Stu - you are. I guess you can't read this though, so you'll just have to wait till I tell you. (Unless of course, Erinsborough has magically grown a second doctor overnight to perform the 'procedure', but that seems unlikely).

Meanwhile - let's all hope I am dumped by Izzy pronto and end up crying back to Susan!"

Love, The Good Doctor

I think Dr Karl could become a regular around here, but we'll just have to wait and see if the comedy of this current storyline 'continues'. GO PAUL.