10...9...8....
Published Tuesday, February 01, 2005 by Crystal Gallagher |
E-mail this post

---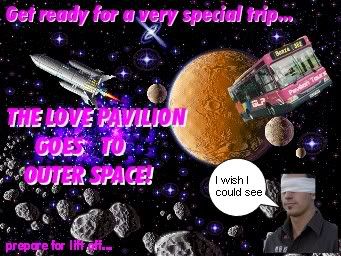 Yes, it's our first big adventure since coming back! And I've heard a rumor that Michael JUST. CAN'T. WAIT. (He's totally quitting after one post now).

And special thanks to Callum in the post below for the EXCELLENT suggestion that Lance Bass fly us on this journey. I would never have thought of that! But it is perfect.