Crystal Gallagher & The Blue Cakes Vs The BBC TOTP Website
Published Thursday, June 02, 2005 by Crystal Gallagher |
E-mail this post

---
This is one case Stu does NOT need to investigate. It is pretty open and shut.

The Story So Far:

About 5 weeks ago, I posted the following picture, with an accompaning highlarious post: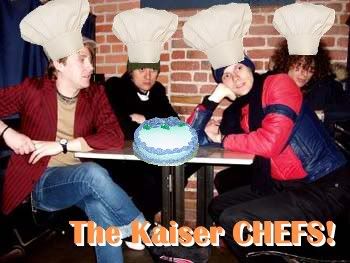 The Great Joke of the Kaiser Chefs was born.

And continued: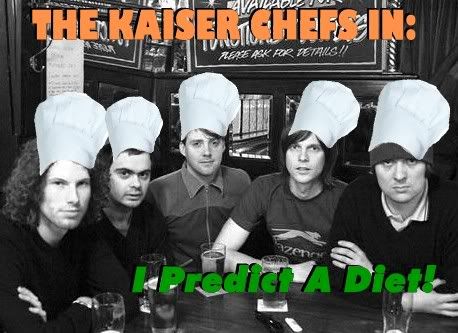 Since then, we have ALL enjoyed the non-stop hilarity that naturally results when popstars decide to cook.

Including, apparently, the BBC's TOTP website.

Who have decided to go down THIS road:




It's a road that's going to lead them straight towards a law suit. I will NOT tolerate this. I've already fired off two complaints, and more will follow if need be.

This will become the campaign to end all campaigns, if necessary.