Mistaken Identity
Published Monday, May 30, 2005 by Unknown |
E-mail this post

---
You know...as far as Delta Goodrem and cooking goes, we really didn't think it got any better than discovering that she was Born To Fry and Lost Without Stew.

AND THEN. We realised that what she really loved most of all was...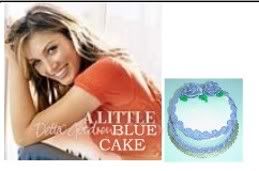 A Little Blue Cake.

OMG, Delta is the QUEEN of the popstar chefs. Even the Kaiser Chefs cannot match her abilities!