Something Absolutely Hilarious And Terrifying About The Kaiser Chiefs
Published Wednesday, April 27, 2005 by Unknown |
E-mail this post

---
I made an ill-advised decision this afternoon to investigate the Chief's previous incarnation as indie band "Parva". Thanks to the internet I was able to track down their old label site, and much more.

Hello denim!: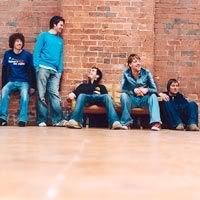 I've simply learnt some things I did not wish to know. The Chiefs really WERE a horrible, horrible indie band. LOOK!: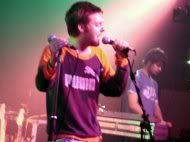 CHARLES RICHARD WILSON, I just cannot believe you would ever dress like that.

And who the fuck are these people!?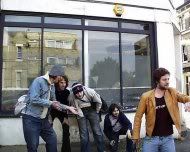 OH GOD NO. I'm just going to pretend none of this ever ever happened.