We've Worked On This Concept For Months...
Published Monday, April 25, 2005 by Unknown |
E-mail this post

---
It's finally time to unveil the Kaiser Chef's all new celebrity cooking show!: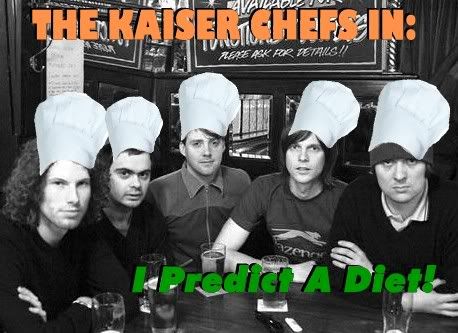 It's weight loss - the Kaiser Chef's way!

Move over "Celebrity Fit Club", "Celebrity Overhaul", ET ALL, because "I Predict A Diet" is here to help (and surprise!) the stars into shape! Every week one very special star guest will recieve a surprise at their door - a member of the Kaiser Chef's there telling them 'I predict a diet!' From then on it's time to WHIP them right into shape - with some fun shenanigans and healthy living tips along the way!

Every Day You'll Be Eating Less And Less!