She Just Likes Things A Little Rough, And You'd Better Not Disagree
Published Friday, February 25, 2005 by Crystal Gallagher |
E-mail this post

---
QUESTION:

To which Madonna song did Nikki cavort to last Tuesday evening?

Was it:

a)Into The Groove
b)Vogue
c)Music
d)Hanky Panky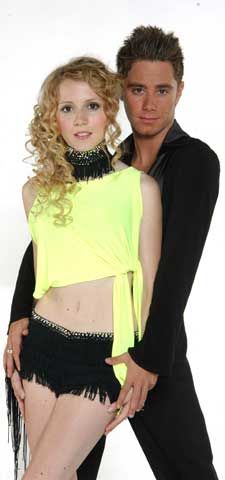 The answer of course is d) Hanky Panky.

Michael, you'd HAVE to approve.

It was really an all new Nikki high. Jive dancing to Hanky Panky, whilst wearing the most ridiculous wig this side of Ben Affleck's head.

And brilliantly, she was judges "pick". We fear, however, that she was viewer's "most hated". Therefore she needs all the votes she can get, so we can witness some more of her excellent song choices, and comedy hair pieces.