The C Factor...?:
Published Thursday, February 24, 2005 by About the Author |
E-mail this post

---
Well, frankly, I - Michael Without A C At The Start Of His Name - am hurt.

Surely someone who likes The U2 Single and appreciates the work of Athlete (we'll ignore 'El Salvador' and 'You Got The Style', both of which were thoroughly excellent, and both of which I've heard on my travels today) is in no position to judge 'talent'...?

My money's on Claire Flynn Boyle.

Starting Tomorrow...

Or, at least, when I can work out quite how it will work...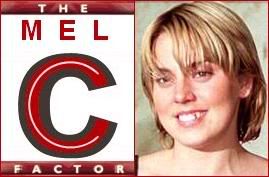 You have been warned.