The Celebrity Kitchen Is Temporarily Closed
Published Wednesday, May 18, 2005 by Unknown |
E-mail this post

---
Which is sort of a shame, because Paul Weller was just about to start his new show on scone spreads, The Jam, and Pete & Carl were going to reunite for a new sprout show called The Lima Beans.

But. Anyway.

We have SOMETHING EVEN BETTER.

Beginning right away, in conjunction with Lizjournal: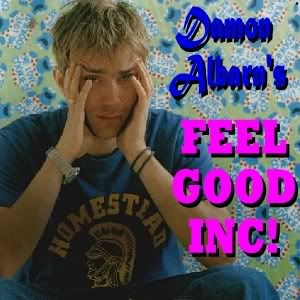 But what is it? A new TV show, a fantastic film idea, or a great life philosophy segment?
We don't know!
It's all to be revealed shortly! What we DO know is, is that it's the future.