WHAT WAS I THINKING?
Published Tuesday, May 24, 2005 by Crystal Gallagher |
E-mail this post

---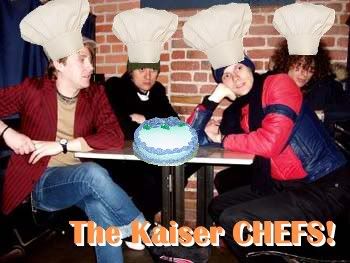 Popstars LOVE to cook! Who am I to say that they should stay the hell out of the kitchen, when all they want to do is bake bake bake?

After all, Hilary Duff is ready and rearing to go! Join her as


She keeps a careful eye on her new vegetable patch in Someone's Watching Over Pea!

She learns that Soy milk is old news in Soy Yesterday!

AND SO MUCH MORE!

Not to mention that the Chef's have a new recipe book to promote, The Spillers are ready to take saftey to an all new level, and Alex Kapranos has a brand new rod to try out!