But you're trying to hide, the heart that's inside
Published Friday, March 04, 2005 by Crystal Gallagher |
E-mail this post

---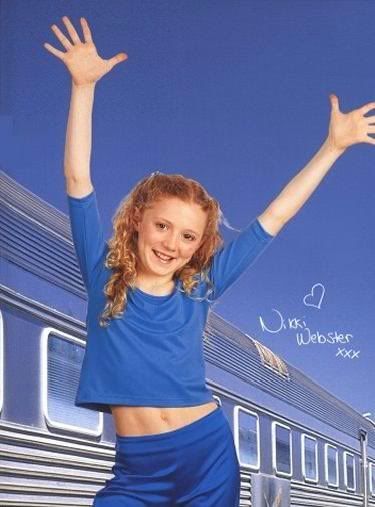 So, there's this contestant we love on Dancing With The Stars, who is much hated by the majority of the country, has been accused of holding an unfair advantage over of other contestants because of her previous dancing experience, and enjoys posing for FHM. And then there's Nikki Webster.

No, no, no! JUST KIDDING. It looks like I am suddenly going to start going for Holly Brisley, doesn't it. I admit, I was tempted. And I'm sorry for threatening Holly-o-Vations over at Holly Wood (all posts have been deleted from yesterday, incidentally).

Anyway, I'm going to do the unexpected and actually stay ON BOARD with Nikki! That's right - I'm going to get more Nikki than ever! It's a Nikki Re-Boot!!

So, fear not kids! - Nikki mania is still on!